Mark Your Calendars for MOSA Chat Event with Steven Brooks, John Riviello, and Connor Hause!
As you're starting out, you don't know which path to pick? And what does each role event do?
As you mature in your career, where should you go next? Do you go deeper technically? Do you manage other engineers? Do you manage products?
Whether you're a rookie finding your path or a veteran considering the next big move, this event is set up to answer all your questions about big companies and where to go next in your career! Don't miss out and join this exciting event!
When?
August 23rd from 06:00 – 07:00 PM EST
Where do I sign up and join?
Join the Zoom meeting here
Meeting ID: 973 3166 0366
Passcode: 387246
About the Panelists

John Riviello (Engineering Fellow @Comcast)
John has been working as a web developer for 24 years. His undergraduate degree was in Graphic Design, and he gradually saw his career shift from part design and part development work to entirely focused on web development and software engineering. For the past 14 years he has worked at Comcast in Philadelphia, where he started as an individual contributor, decided to try management for a few years, and then switched back to the IC track. He is currently an Engineering Fellow leading client development of the Xfinity app.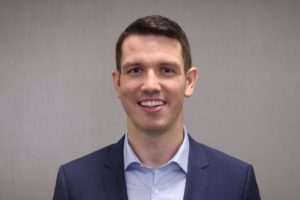 Connor Hause (Sr. Application Engineer @Vanguard)
I'm a Sr. Application Engineer with Vanguard where I have been for the last 2 years now. I joined the MCIT program with the Fall 2020 cohort hoping to formalize my education in technology. Before MCIT & Vanguard, I graduated from Villanova University with a B.S. in Astrophysics, conducted research under NASA and NSF grants, and worked at a start-up developing payment processing software. In my free time, I go indoor rock climbing, play Halo on Xbox, and exercise on Peloton.

Steven Brooks (Principal Data Scientist @ Boehringer Ingelheim)
Steven works at Boehringer Ingelheim (BI) in Shanghai, a company with 50,000 employees in over 100 countries. He started working as a statistician in early 2019 (in year 2 of his 4 year MCIT experience). At about the same time, his department had started a digital transformation (a macro trend for the pharma industry). After about a year of working on clinical trials, he got involved in a project as a backend engineer, and is now the technical lead on a team with 5 other developers across Asia and Europe. On the way, he has gained experience with CI/CD pipelines, Docker and Kubernetes, High Performance Computing, Hadoop, and Agile software development in a highly-regulated environment.
Point of Contact
Nguyen Vo <nlvo@seas.upenn.edu>
Jen Macklin <jmacklin@seas.upenn.edu>